WORLDWIDE SHIPPING AND EXPORT
WELCOME TO A&M COMMERCIALS TRUCK AND TRAILER SALES
The Experts In Commercial Vehicles
A&M Commercials is a family-owned business that has been specialists in the truck industry for over 40 years. We offer a wide range of quality used Tractor Units, Rigid HGVs, Trailers, Plant Equipment and Vans, as well as a worldwide export service from our three locations in the United Kingdom and Republic of Ireland.
Our vision of an outstanding customer-experience is inherited by generations of the McNally family, many who work within the team, and our ethos is reflected through every team member we employ. Our loyalty to our customers is also demonstrated in our repeat-business history and this is largely due to the friendliness and professional manner which all of our client-facing staff possess.
We are continuously investing in our employees to ensure they have a wealth of knowledge and expertise in their craft. By having experts in all of our departments, as well as developing our younger team of trainees and apprentices, we are providing the same quality deliverance and outstanding service to our customers consistently.
WORLDWIDE EXPORTERS OF TRUCKS & PLANT
BRANDS WE STOCK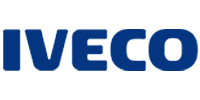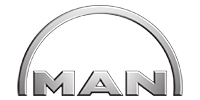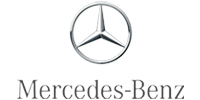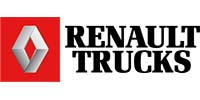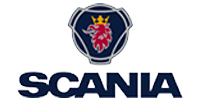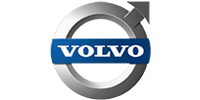 Really happy with the advice and service.
Just bought a tri axle trailer of young John knows his stuff. Really happy with his advice and service. Now looking at buying another unit and trailer in next few weeks and will be dealing with him from now on!
Lee Bradshaw via Google
Still Running Perfectly
Bought truck few years ago for export, still running perfectly no problems whats so ever.
I hope to have the chance to buy some more units from you guys again .
All the best
Yousef Qasem via Google
I will be back soon for another deal
Can't recommend these guys enough top service as always from Michael and the team, needed 10 trucks for a contract and the team @ A&M turned them around within a short period of time, also great deal from the A&M Finance guys, will be back again soon for another deal keep up the good work guys
Robla Diriye via Google
Not once have we been let down
I have been dealing with Michael sr and his team for 15 years and not once have we been let down and the after care has always been excellent. We buy lorry's and trailers on a very regular basis and will continue to do so, they have a professional approach how business should be done and always a pleasure and stress free. We have built a great relationship up over the years and sometimes I buy without going up there, it is always what they say and more, we are a growing business in the south and would highly recommend to others
Ron Dalton via Google
A&M Commercials made it happen!
Great service. We bought a trailer and needed to get it to the docks on a really tight deadline. Alan and the team bent over backwards to make it happen. Huge thanks to A&M Commercials!
Joe Mar via Google
It makes a change to deal with honourable and pleasant people.
I have bought a few lorrys of Michael senior and junior over the last few years and I'm in the process of buying another, It makes a change to deal with honourable and pleasant people, even the fitters in the garage. Just to add another note - These guys are guilty of getting me to convert from volvo to scania, an impossible task but they broke me in ten years!!
Well done fellas you did it, i now have two beauty's.
Darren Mcteggart via Google
I wouldn't have managed if it wasn't for A&M Commercials
Ive been a transporter for quite long enough, working at the worst built roads across E.Africa and i wouldnt have managed if it wasnt for A&M trucks that have been great service to my company.I recommend you go for this excellent trucks...Kudos to Damian and the group.
Hussein Osman via Google
Service was fantastic
bought a few trucks plus p/x a couple service was fantastic got all the help i needed with all the paperwork made it very easy for me to have the trucks out on the road as soon as possible. Damien made everything go to plan was very happy with the service we got and any problems i had was sorted straight away.
Dave Arnold via Autotrader
I have used A and M Commercials for several years
I have used A and M Commercials for several years, and have found them to be extremely straight, and genuine. We have bought probably 35 trucks and 10 trailers over the last 3 years and I can speak very highly of the whole team. The products are good, and the presentation on collection is top notch. They will add all of the extras which we want such as hydraulics, alloys, and spot lights and do so pretty much at cost. I have used them to part ex some trucks too.
Chris Stockton via Autotrader
Best for service and attention to detail.
The guys at A and M are the best for service and attention to details. We always feel like we are the most important customer to them every time we buy!
Simon Williams via Autotrader